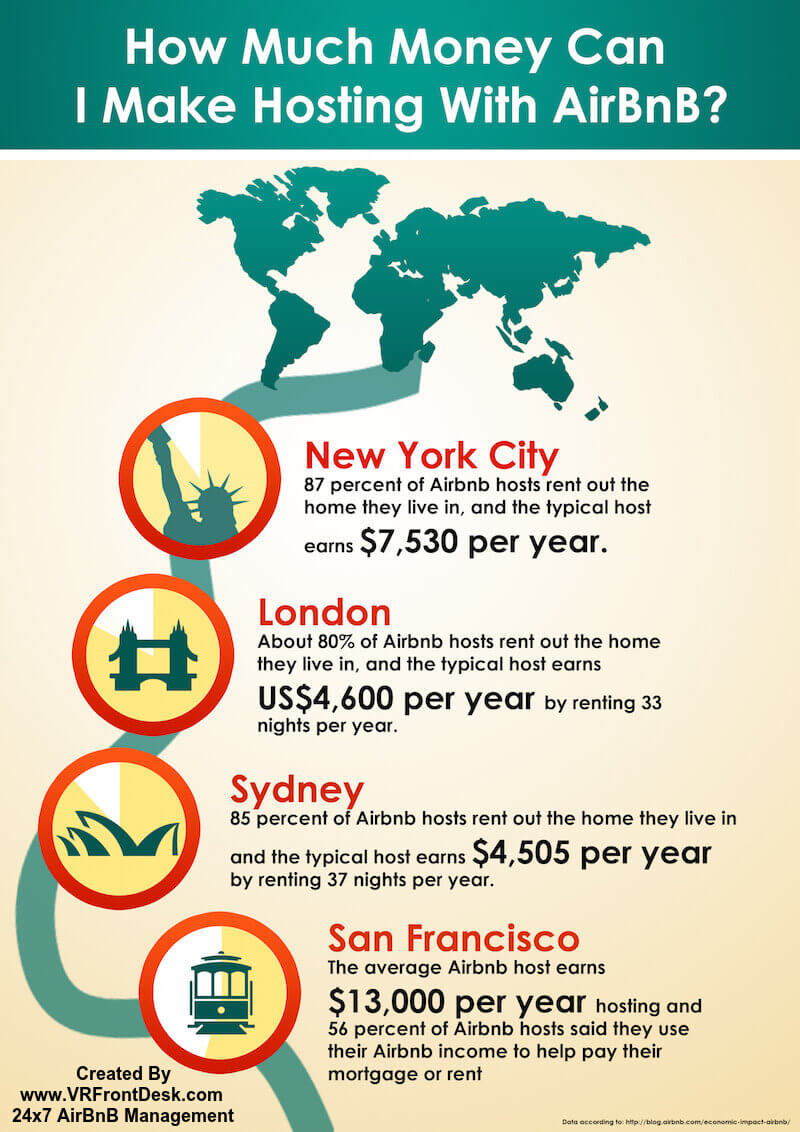 We frequently get asked: "How Much Money Can I Make Hosting with AirBnB?"
And the answer, with which many MBA's gleefully agree is, "It Depends!"
It honestly depends on many factors, the biggest of which is the type of rental you have.
Are you Renting out a Private Room or Entire Apartment?
The difference in price is going to be very large.
The data above comes from AirBnB's market analysis, and of course, they have access to all the data of how much the average hosts makes so I think it is pretty accurate.
Another interesting thing to note in the statistics is that the Vast Majority (80%+) of hosts only rent out a private room in their house, and only for about 25-40 days a year.
Imagine that you can make an extra $13,000 a year by simply renting out your room not even 10% of the time?
For the Majority of AirBnB hosts in 4 large cities, this is exactly what is happening!
If the hosts used our Listing Review Template I bet they could make even more!
To Make More Money, rent out more often!
Yeah I know what you are thinking, "Thanks for the advice Aaron! Thats pretty obvious"
The point is, there is certainly demand in these 4 large cities, and you could definitely have higher than 10% Occupancy rate if you like.
In fact, Beyond Pricing is stating that the AirBnB occupancy in San Francisco is approaching that of hotels, at 87%!
So the likely problem with this survey by Airbnb is that it factors in the AVERAGE, and many hosts are doing much, much better than this!
I'm sure there are many hosts in San Fran closing in on 6 figures a year from their AirBnB business, and higher may be possible in the best locations!
The Bottom line is that you can make a lot of money hosting with AirBnB, or a nice side income if you only want to be an occasional host!
Any questions or comments about your hosting experience? Drop us a comment!
Want to Get started with AirBnB? Download our Free Quick Start Guide
We'll show you exactly how to boost your listing and what details convert your guests views to bookings! Just sign-up below!
[formlightbox_call title="Free template!" class="001″]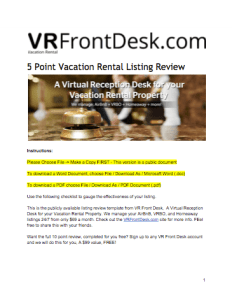 [/formlightbox_call][formlightbox_obj id="001″ style="" onload="false"]
[/formlightbox_obj]